---
Work In Progress's Mission is to fill a gap in services addressing the unique barriers Trans, Non-binary, and Queer folks have to employment. WIP offers a range of employment services to address those barriers in a peer-to-peer fashion (Queers counselling Queers) because I believe that we are the best option to keep each other safe and supported.

Feeling stuck? At a crossroads in your career or emotional life? Even the strongest among us can feel lost, unsure, ambivalent, or unhappy at times. As a Career Coach, I can help you understand and manage whatever life throws at you, and how to do it successfully. I believe that you have the strength not just to survive, but to truly thrive.
---
Our Services
Here are the services we provide to start your new career.
All services are always Pay-What-You-Can!
Career Exploration
Figuring out what you want in a career, what's available, and how to get you onto that path
Resume and Cover Letter
Feedback, tips, and guidance on preparing a resume and cover letter
Interview Prep
Practice interviews with real-time feedback and advice.
LinkedIn Coaching
Learn how to get the most out of your LinkedIn experience.
Work Transition Planning
Work with a coach to plan how you'll manage your transition in the workplace.
---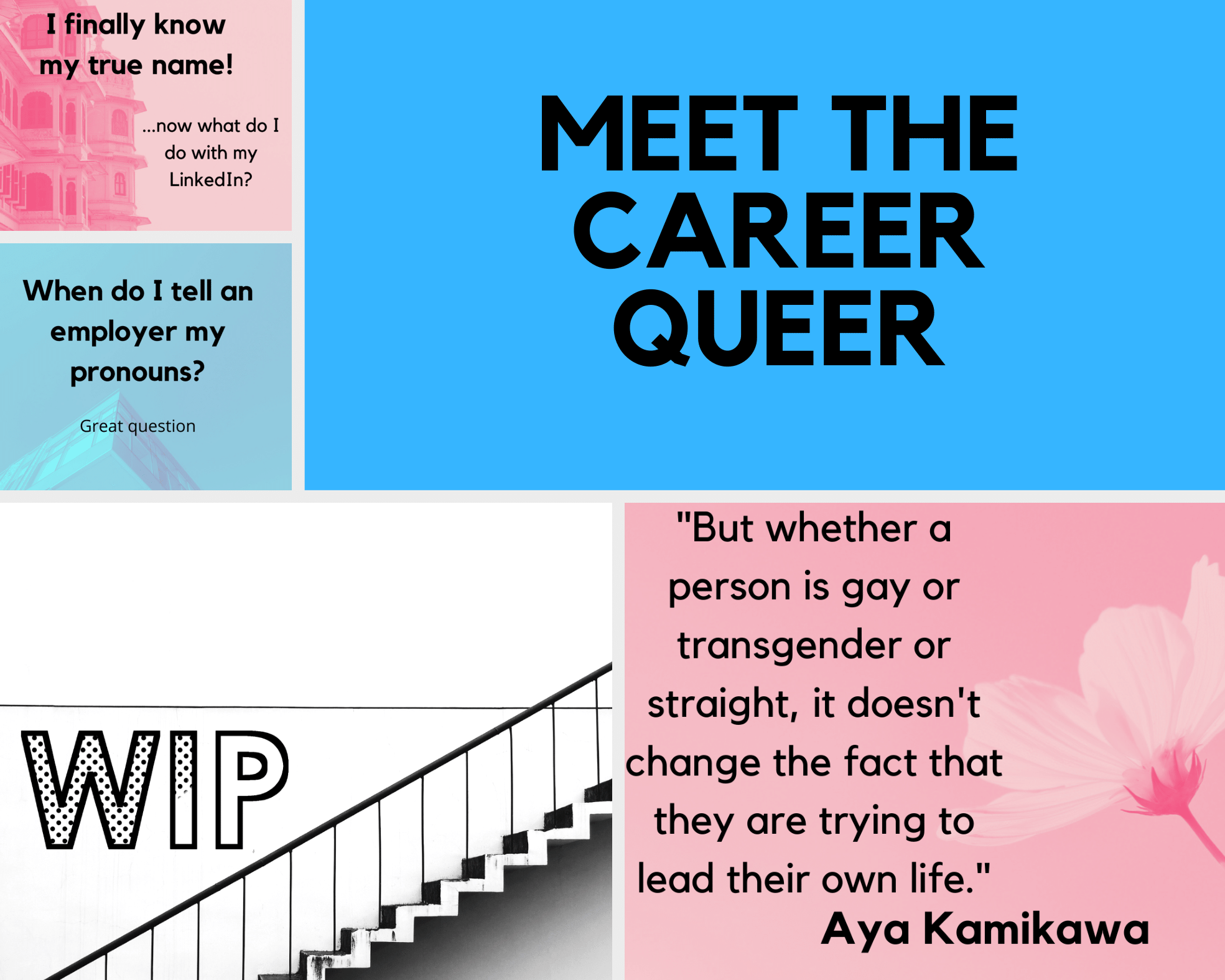 About CJ
I've been successfully coaching clients and facilitating their self-growth. If you are feeling overwhelmed by life's demands, my services aim to introduce clarity and self-motivation. I also teach techniques to better manage the emotional stress of everyday life.
Career Queer
CJ (he/they) is a third-generation white settler in so-called Canada. He was born and raised in southern Ontario in a middle-class, Christian family and received a public school education, including university and college. He is gay, trans, neurodiverse, and able-bodied. He has lived experiences of immigration, poverty, and career change. CJ acknowledges the challenges and privileges he has and experiences.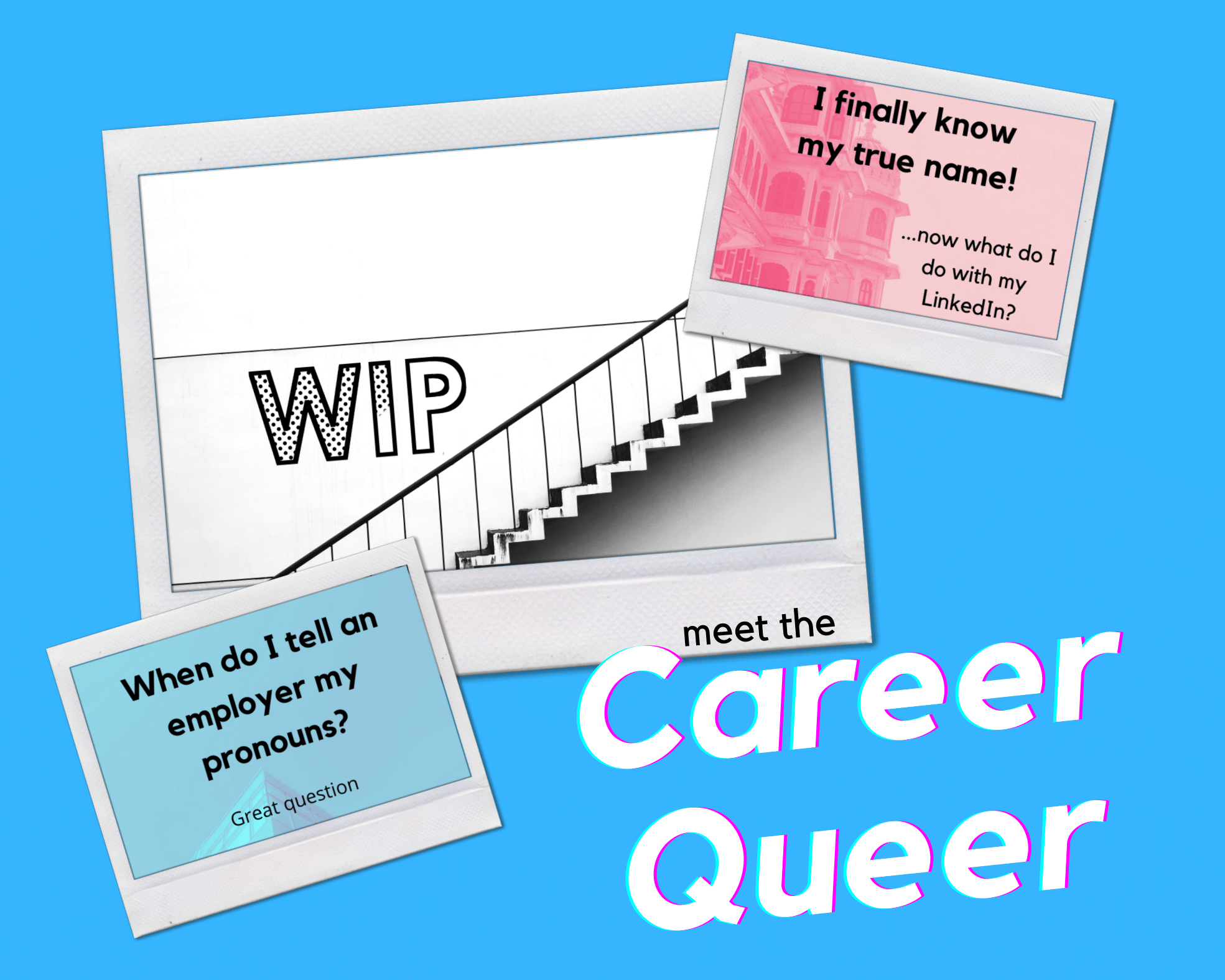 ---
---